The PLIA is planning this year's annual Independence Day Boat Parade with some precautions to accommodate distancing protocols and out of courtesy to others. Below are guidelines that will ensure the safety of all participants during coronavirus conditions, from the New Hampshire Fire Academy & Emergency Medical Services: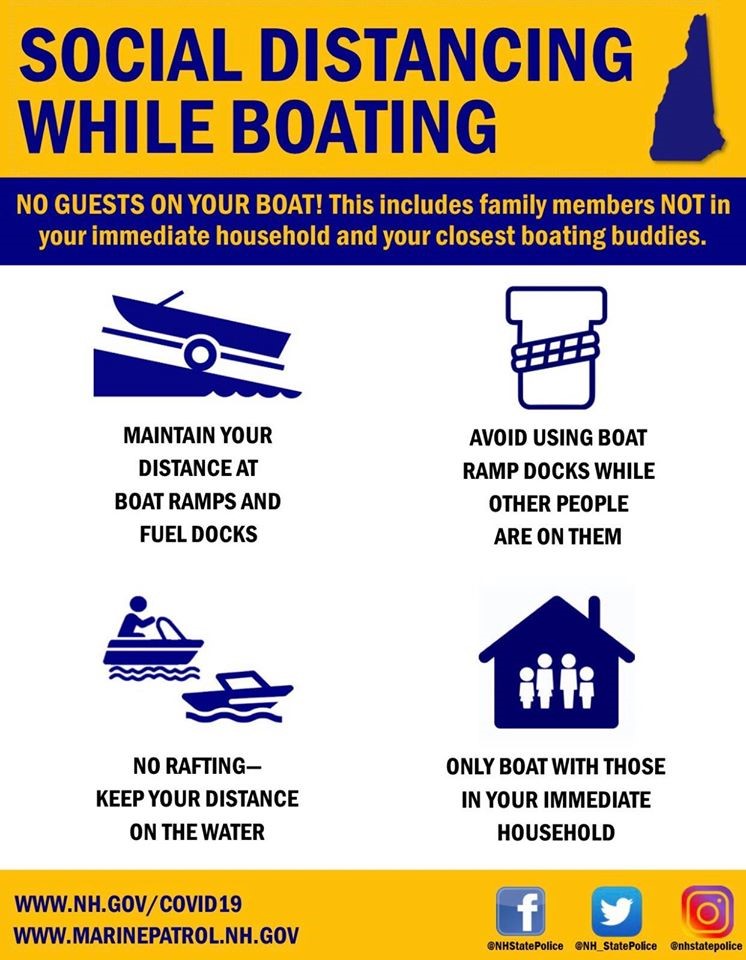 The date for the event is July 4, 2020; rain date July 5, 2020. Starting at 10:00 AM, all boats gather at the northern end of the lake by Twin Islands. At 10:30 AM, John Decker's boat will lead the parade in its clockwise progress around the lake ending at the State Park beach.
Decorate your boat—and yourselves!—however your fancy takes you.
PLEASE, NO WATER BALLOONS!
So, what's wrong with water balloons?
1. Water balloons can cause injuries and they hurt
2. Water balloons are harmful to wildlife
3. And there is the danger of potential virus contamination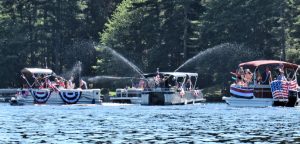 For these reasons, even if you personally love a good water balloon fight, please resist the temptation at least until after the boat parade, and keep it on land. Super soakers are the perfect alternative, but only with others similarly equipped. Not everyone welcomes the spray!