ROAD CLEANUP
Several times a year, volunteers from the PLIA offer their services to the larger community by participating in the Adopt a Highway trash pickup along Route 156.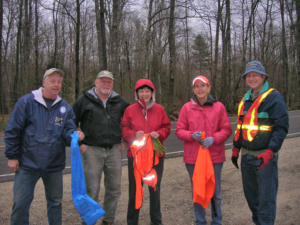 There is a sign on that road announcing which section the PLIA takes responsibility for cleaning up.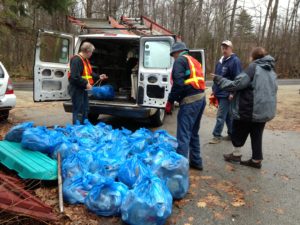 Reflective orange vests are provided for safety and visibility, and passing motorists usually take notice and appreciate our members' efforts.  Volunteers in the fall meet their neighbors and exchange stories of summer adventures as they wind down the season with this tradition.  In the spring, they share accumulated winter experiences as they emerge from hibernation to greet the spring and discover what the melting snow has been concealing along the roadway.  Some finds are remarkable!
ISLAND CLEANUP
As the lake recedes in the fall following the opening of Pawtuckaway's dams over Columbus Day weekend, the perimeters of land and rocks surrounding the lake's islands are exposed.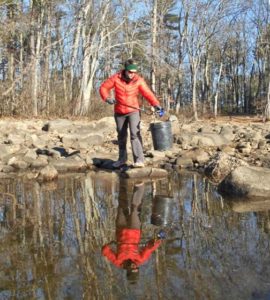 That's the best time to spot and remove some of the debris that has accumulated during the busy summer season.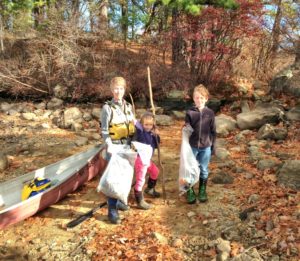 Trash, items that have fallen off watercraft or washed off shores, the remains of fireworks displays, and other recreational items left behind by visitors are more visible when the water level is low.
One weekend in early to mid-November is designated for Island Cleanup.  PLIA volunteers navigate kayaks and canoes or other shallow-draft boats up to the borders of all the islands on Pawtuckaway and fill trash bags with trash as they trek around and over the islands.