ANNUAL MEETING – LET'S DO IT AGAIN!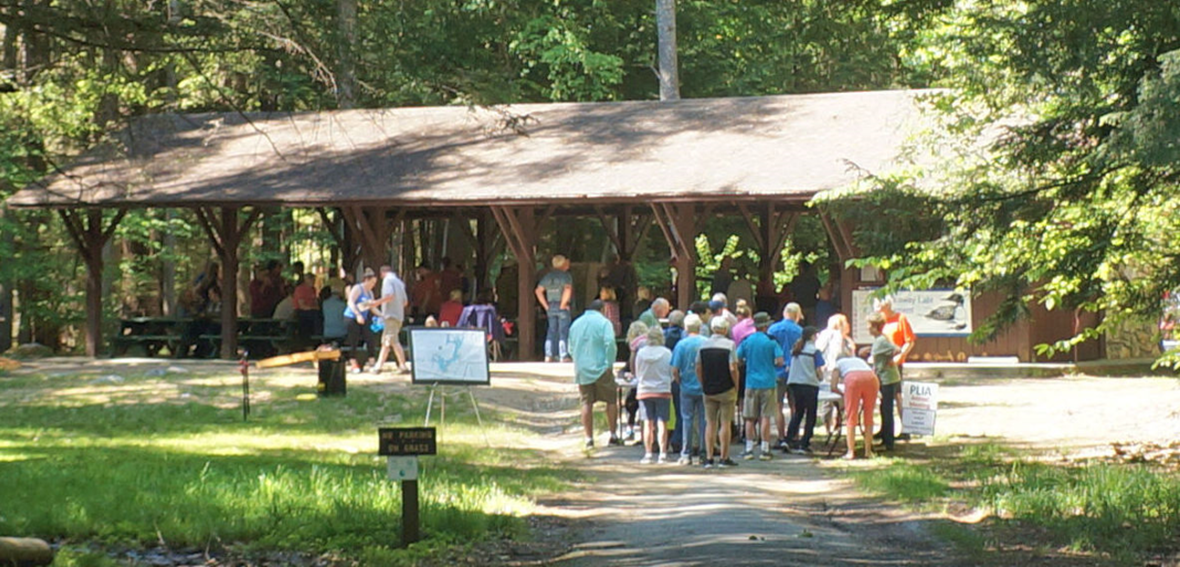 We are returning to the Pavilion at the State Park for our annual gathering of members and friends, but we are also returning to our old meeting time, at the beginning of June. This will help us kick off the new season, while giving us the chance to review our work from last year. As before, entry to the State Park will be FREE to all comers!
We have changed our lineup for the meeting:
SATURDAY, JUNE 11, 2022 9:30 AM
AGENDA
  9:30 – 10:00  Registration, Membership, Refreshments
10:00 – 10:15  Socialize, Program Displays, Hat & T-Shirt Sales
10:15 – 11:00  Speaker and Questions
11:00 – 11:45  Business Meeting, Vote for Board Members, Treasurer's Report, Program Reports                                          
11:40 – 11:45  Local Hero Award
11:45  Wrap Up
The map to the right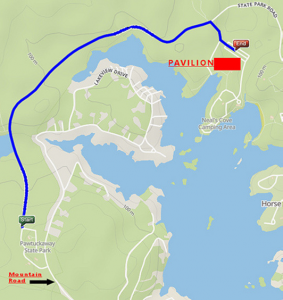 shows the State Park and the Pavilion. The sign at the intersection of Route 156 and Mountain Road indicates that the State Park entrance is two miles down Mountain Road. Drive into the Park to the entry booth and let the Park staff know you are going to the PLIA Annual Meeting at the Pavilion. Entrance will be free of charge. Continue down the Park road until you see a sign for the Pavilion to the right, then take your next left into the parking lot. We are excited about our program this year and we look forward to seeing members and supporters. You should not hesitate to bring a neighbor or friend to share with them all that this organization does for the lake. And welcome!