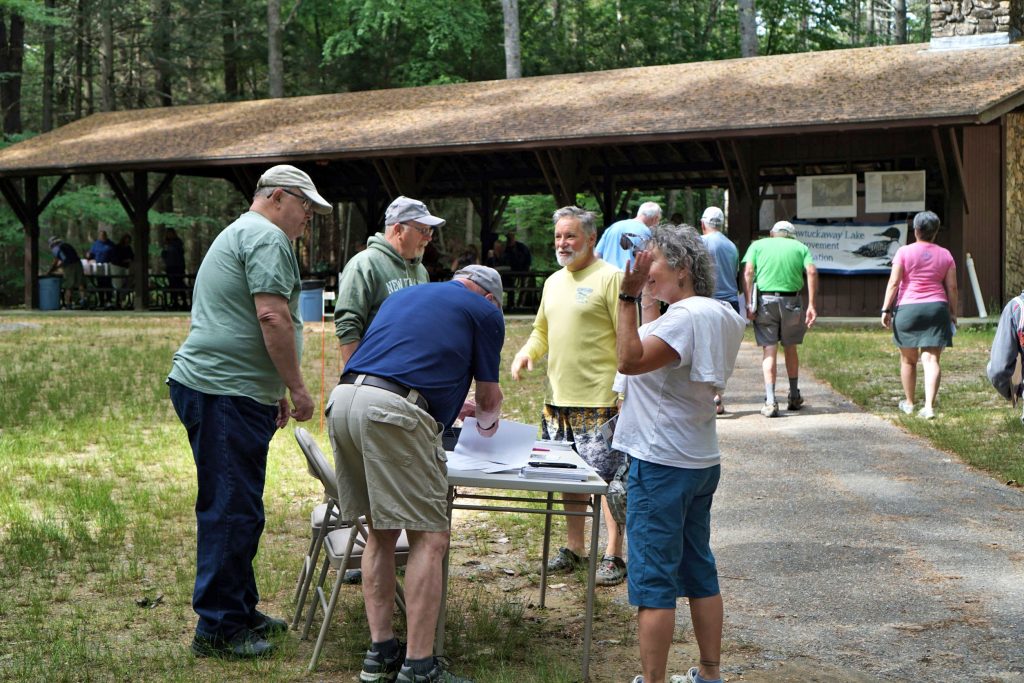 The PLIA Annual Meeting held at the Pawtuckaway State Park Pavilion on June 11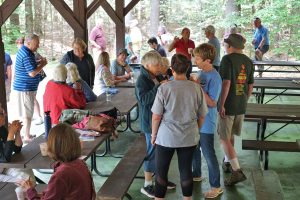 attracted a crowd of over 80 people. The weather was fine, spirits were high, and attention was focused on issues of importance to wildlife and recreation on the lake.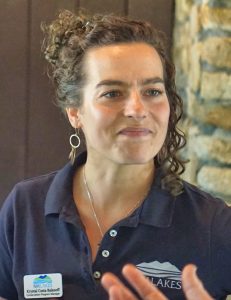 The featured speaker, Krystal Costa Balanoff of NH LAKES, addressed the gathering on the topic of making shoreline properties lake friendly. She stressed the harm caused by runoff of polluted water into the lake and ways to mitigate such damage through landscaping and other practices. NH LAKES offers a program called LakeSmart designed to help property owners assess conditions on their property, suggesting methods to improve their land and its impact on the health of adjacent water. The program is free of charge and completely confidential. To learn more, click here.
Reports on the PLIA's programs were given,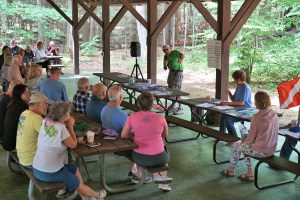 updating members on the status of various issues related to the lake and its community.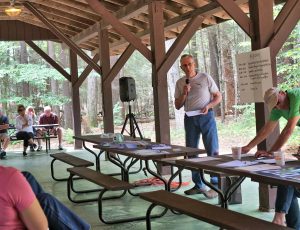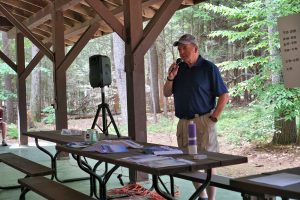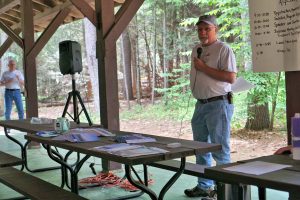 A fundraising effort initiated by one of our youngest members was also introduced.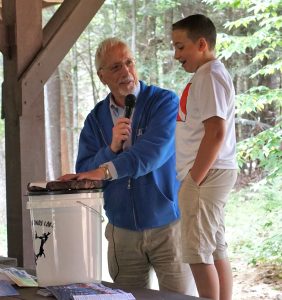 The annual Local Hero award was presented to Jamie Burleigh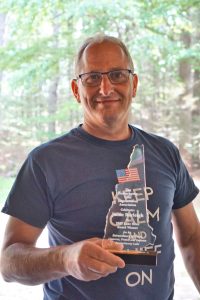 for his tireless work and countless volunteer hours extracting milfoil from the lake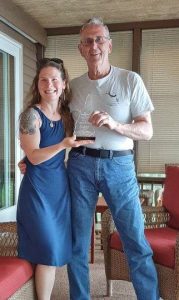 with his diving partner Sarah Patey. Neil detailed the efforts of this exceptional team of volunteer divers over the past several years, starting as early as April with ice still on the lake until October amid the lake drawdown. Because she could not be present at the meeting, Sarah was presented with her award at the home of Milfoil Team Chair Neil Santos. Thank you, Sarah and Jamie!
Folks who attended the Annual Meeting came away with a fresh sense of enthusiasm for the work of the PLIA and their part in that work as supporters and volunteers. Below are photos of this wonderful crowd! See you on the lake!