"Volunteers don't get paid; not because they're worthless, but because they're priceless".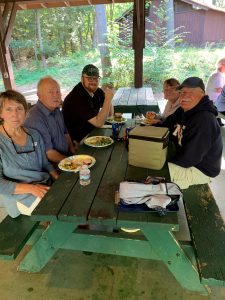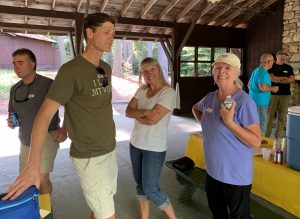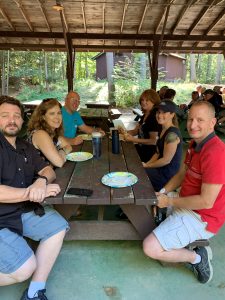 September 15, 2019 was truly a lovely Sunday afternoon in the Park; the perfect setting for a gathering of PLIA volunteers. Every fall the PLIA hosts a cookout at the Pawtuckaway State Park Pavilion to thank and celebrate its volunteers.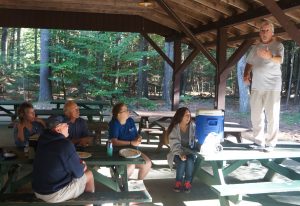 This year, President Tom Duffy recognized the hard work and tireless dedication of the folks who inspect boats in the Lake Host Program, look for invasive species in the WeedWatchers, gather lake and tributary water samples in the Water Testing program, search for and root out milfoil in the Milfoil Patrol, and pick up trash on Route 156 in the Clean and Scenic Road Cleanup Program. He also gave a shout out to the volunteers who run the organization, all year long.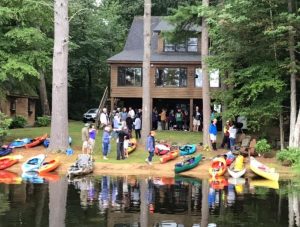 Finally, Tom announced a very successful fund raising event that took place on Saturday, September 14, known as Paddle Poker. It was put together with the enthusiasm, energy, and dedication of a well-coordinated group of volunteers. And participants had loads of fun!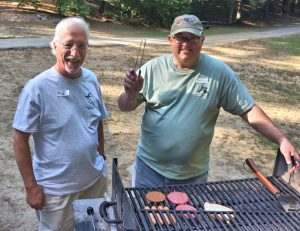 The PLIA appreciates that it could not not survive, and that none of its programs could operate, without the generous and spirited contributions of its volunteers. Everyone who treasures Pawtuckaway owes a debt of gratitude to these folks. Their hard work keeps the lake clean and healthy for all of us to enjoy! So, the next time you meet one of these special people, give them a big THANK YOU!