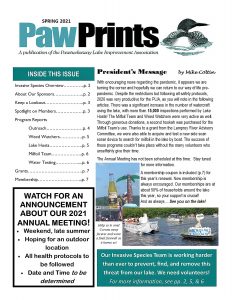 Every year, the PLIA produces two versions of its newsletter; one in print to mail out and the other an electronic edition to share online. The print version – in black and white – has been mailed, so here we present the e-version – in color.
We hope you will click
here
to access this informative and interesting newsletter, to review what the PLIA has been up to and see what it has in store! And as always, See you on the lake!