July 4, 2021
Get out your decorations, your flags, your banners, and your star-spangled outfits! Every year the PLIA sponsors a boat parade around the lake on the Fourth of July. Boats and watercraft of all kinds are welcome, festooned with decorations or not. Now that we are turning a corner and coming gradually out of quarantine, you can celebrate our nation's birthday in style. Remember the theme of some of last year's boats?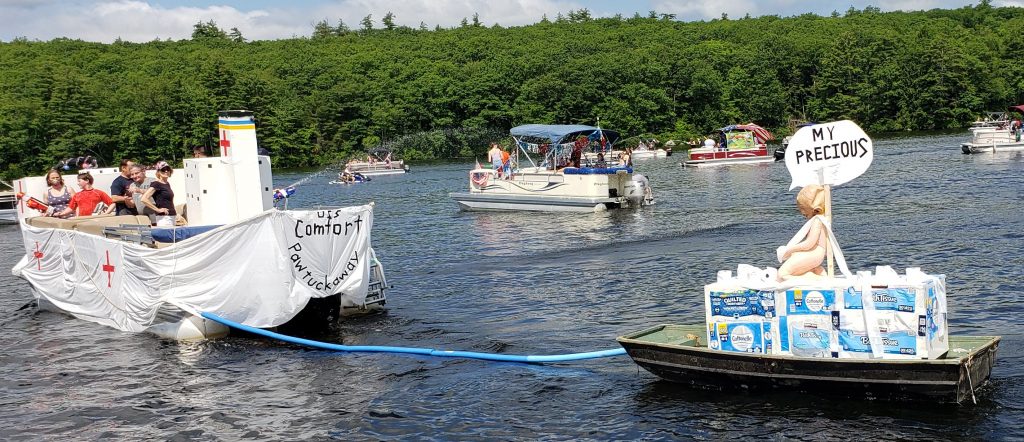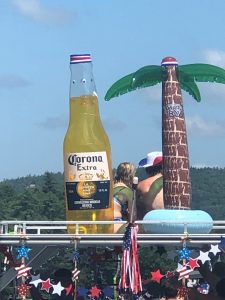 Help us to send Corona away forever and wave a final, hopeful farewell!We will gather as usual at the north end of the lake hear Twin Islands at 10:00 AM. From there, at 10:30 AM, John Decker's boat will lead the parade in its clockwise progress around the lake ending at the State Park beach.
Decorate your boat—and yourselves!—however your fancy takes you.
Some folks like to get frisky with each other, but PLEASE, NO WATER BALLOONS!
So, what's wrong with water balloons?
Water balloons can cause injuries and they hurt
Water balloons are harmful to wildlife
Water balloons do not degrade and they pollute the lake
For these reasons, even if you personally love a good water balloon fight, please resist the temptation at least until after the boat parade, and keep it on land. Super soakers are the perfect alternative, but only with others similarly equipped. Not everyone welcomes the spray!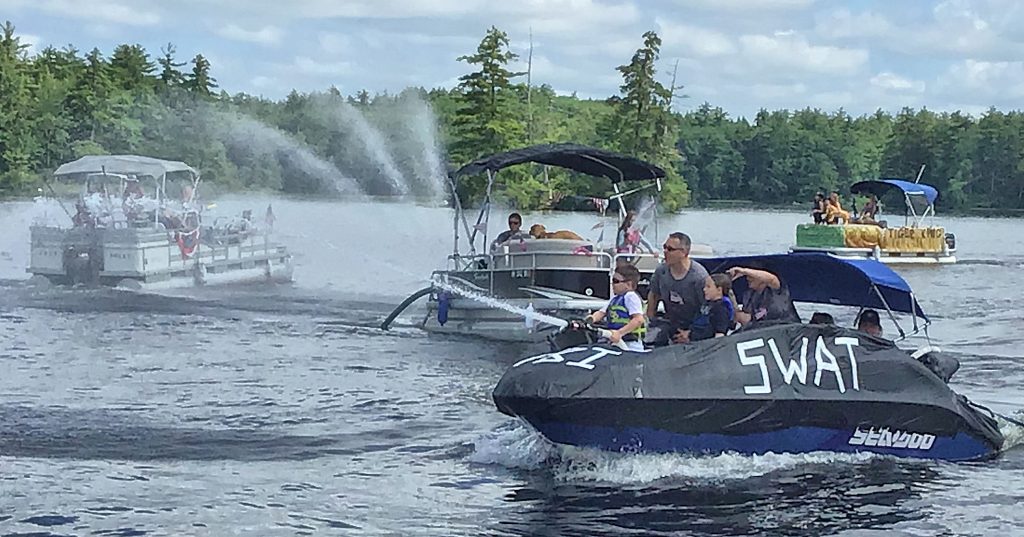 Have fun and see you on the lake!