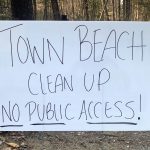 On April 15, 2023, Nottingham held a town wide clean up day. Volunteers from the PLIA pledged to return to the scene of their campaign last year at the Town beach.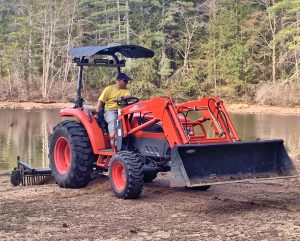 This year there was a surprise awaiting them – Autumn Ricker had brought his loader and rake to do the groundwork (so to speak) for their project to remove grasses and rocks and roots from the beach sand. While he was operating his heavy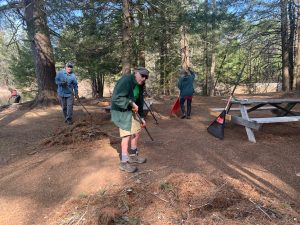 equipment, the crew got busy hauling fallen branches and debris from the area under the trees next to the beach. Then they removed more rocks and roots from the sand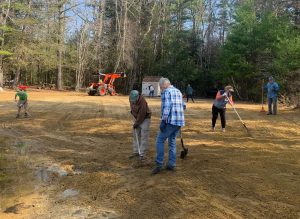 excavated by Autumn, resulting in a pristine area for summer visitors to enjoy.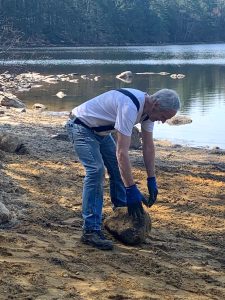 The PLIA would like to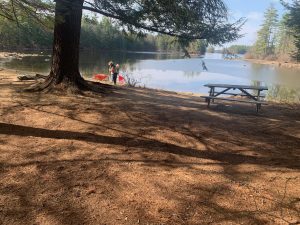 make Autumn Ricker an honorary member of their organization! Thanks to all for showing up and pitching in! Check out the before and after photos below. We are happy to help make Nottingham a Town to be proud of!