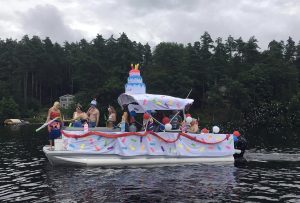 Stalwart celebrants of the July Fourth Annual Boat Parade around Pawtuckaway Lake were not deterred by the threat of rain. They decorated their boats and watercraft – and themselves – to share their festive spirit with everyone who came out.
Those who were so inclined also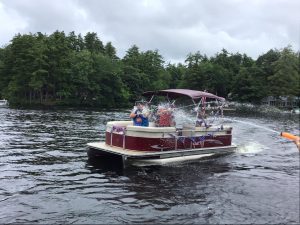 brought out the super soakers and blasted each other from boat to boat or defended themselves from eager participants on docks waiting in ambush!
The weather held and everyone's creativity was on full display. Check out the photos posted in the PLIA Photo Gallery here and see for yourselves!