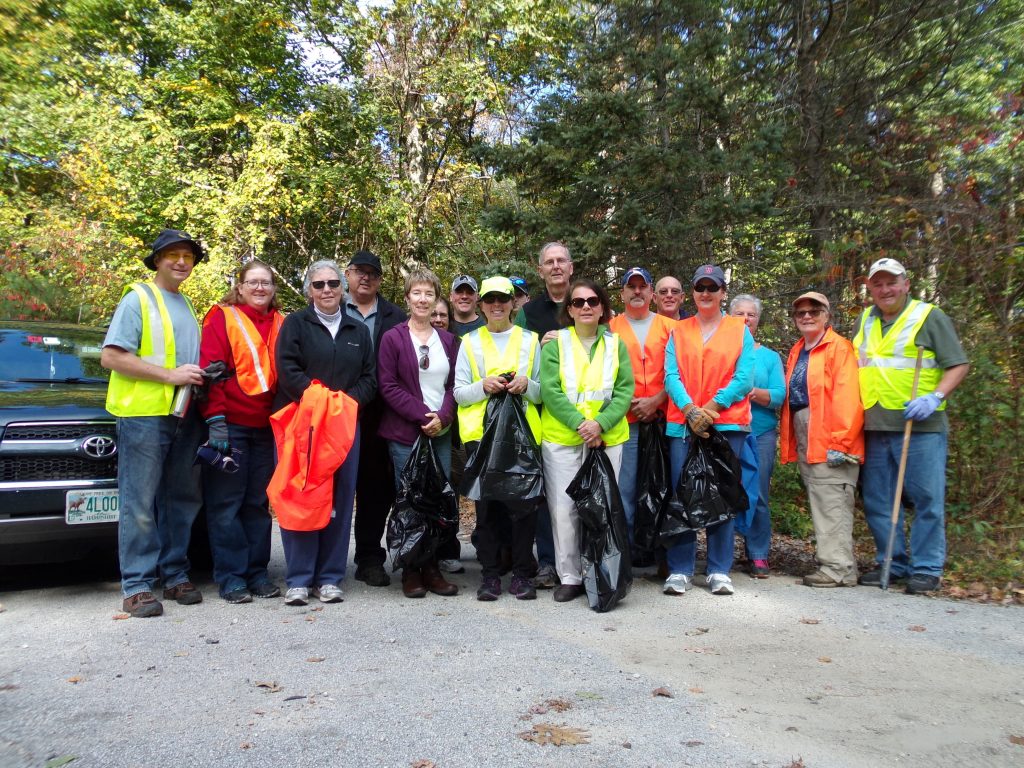 Twice a year, PLIA volunteers gather to spend an hour fanning out along both sides of Route 156 between the signs bearing our name on them. Spring and fall, volunteers in reflector vests scan the roadside, collecting and bagging trash. It is a program of which the PLIA is very proud, and is one way we are able to give back to the community. Plus, believe it or not, we have fun in the process!
On Saturday, October 14, the PLIA had the biggest turnout ever for trash pickup along the highway! Truly a perfect example of the adage, "many hands make light work". We had the entire strip of highway under our responsibility clean in record time and had a nice visit with friends and neighbors at the same time.
Thanks to all who volunteered!