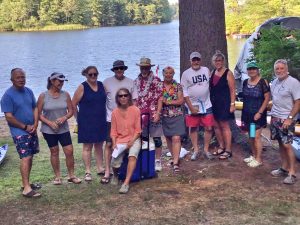 On August 20, 56 paddlers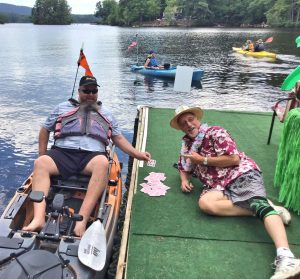 entered the Third Annual Paddle Poker Tournament held on Pawtuckaway Lake. It was a fundraiser for the PLIA and raised a whopping $2,200 for our organization's programs! Troy Brown of the Mountain Road Trading Post donated $250 to sponsor the event, as well as  discount coupons for merchandise at the store. Thank you, Troy!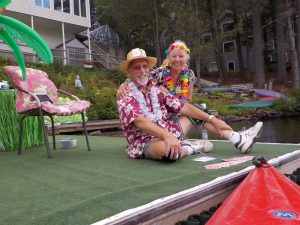 There were five stations around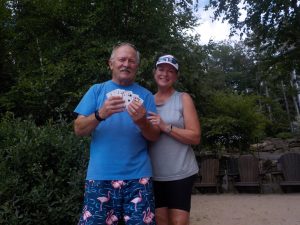 the lake offering playing cards and refreshments to participants as they paddled the course. These hosts contributed generously to the fun and games: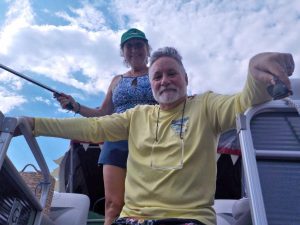 Tom Duffy and Karen Rydeen, Michele and Mark Lefebvre, Bob and Karen Given, Pete and Carol Wawrzonek,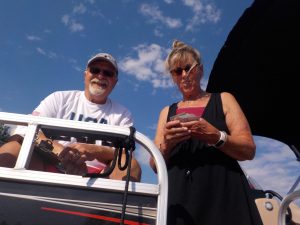 and Dee and John Decker. Thank you to these wonderful hosts!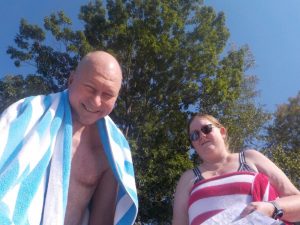 After making their way around to all of the stations, tournament players landed at the beach of Barb and Les Thompson, where more refreshments were available and prizes were announced. Poker winners were: Kim Larkin (highest hand), Gayle Kenney (second highest hand), Mary Bates, (third highest hand), and Roger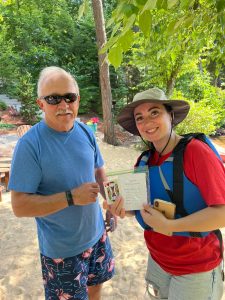 Frieden (Low hand).
Next were the lucky raffle winners, taking chances on a superb variety of gifts: Gregg Larkin and Roger Frieden (Mountain Road Trading Post gift boxes), Matt Currier (photographic print by Susan Medeiros), Pat Farrington (harvest basket from the Lefebvres), and Melody Bergevin (charcuterie Board by David Turcotte).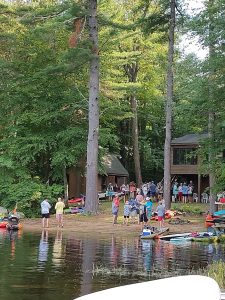 The weather was fine, the company was lively, the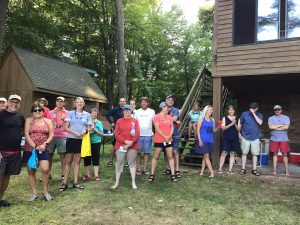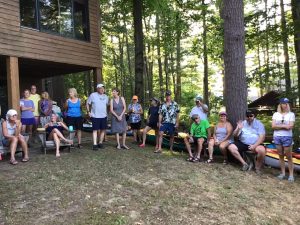 conversation was spirited, and the love for Pawtuckaway was abundant. What's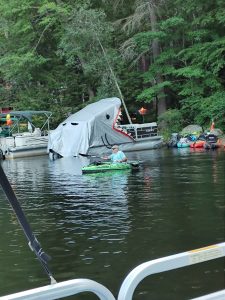 not to enjoy? Thanks to all who participated and made this event such a spectacular success – there was plenty of fun to go around (see for yourself)!