An anonymous Pawtuckaway fan recently sent this poem to the PLIA.  It is untitled, but we think it captures Pawtuckaway Lake in summer, and we would love to know who composed it.  Many thanks!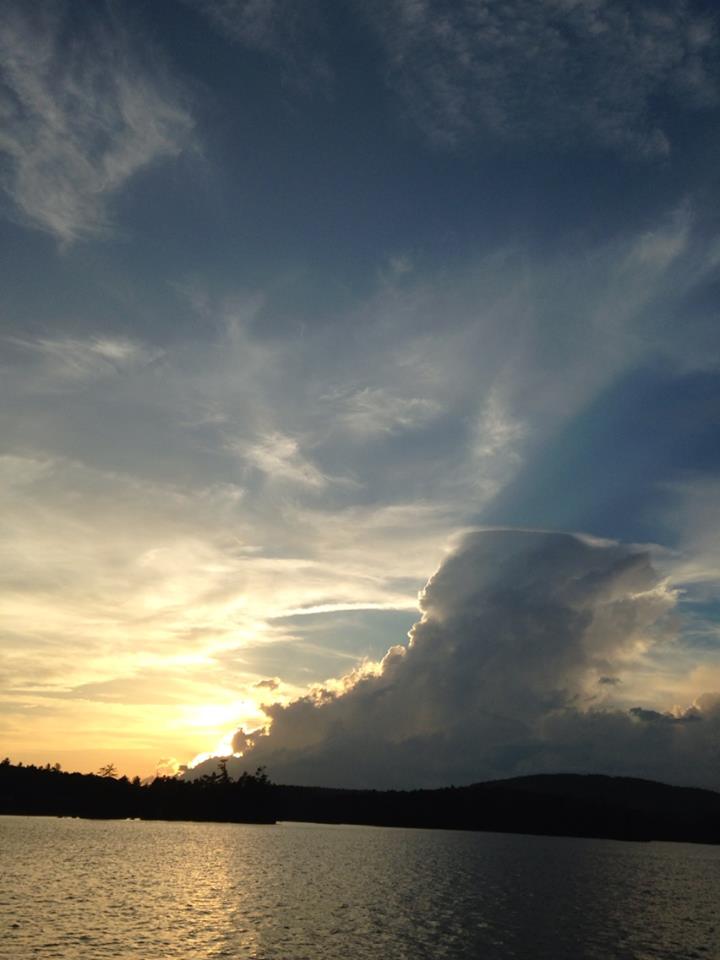 The morning mist glides just above the water's surface
The distant call of a loon serves only one purpose
It's a brand new day at Pawtuckaway.
The sun peeks over the island trees
The warmth of the air is sure to please
And as it rises above the eastern shore
The mist is no more.
A heron emerges from its hiding place
As an eagle soars with dignity and grace
The constant chatter of an annoying jay
It's a brand new day at Pawtuckaway.
The noonday sun and a gentle breeze
A kayaker paddles across the surface with ease
Turtles on branches absorbing sun rays
This is definitely Pawtuckaway!
The call of nature is all around
Pay attention! It's in sight and sound.
Once seen and heard, you'll surely say
I love this place; Pawtuckaway!
As the sun is setting in a fiery sky
Once again a loon sings its lullaby.
You wonder if it's heaven
Because it seems that way.
It's not, but it's close
It's Pawtuckaway!