WHERE:  Nottingham Municipal Building, Conference Room #1
WHEN:   April 8, 2017
TIME:     9:00 AM to 1:00 PM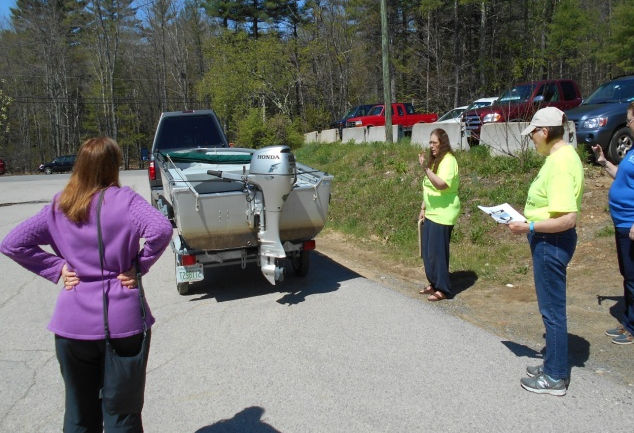 This is a combined event!  Amy Smagula from NH DES will be coming from 9 – 11 for the Weed Watcher portion.
We will break for pizza and then Dee Decker, PLIA Lake Host Program Coordinator, will conduct the Lake Host portion of the training.
If you are interested in attending the training on April 8, please contact either Steve Soreff, Weed Watcher Co-Chair, SoreffS15@aol.com or tel. 603 568-3202; or Dee Decker, Lake Host Coordinator, deedecker.plia@gmail.com or tel. 603 498-3830.  It is important that we get a head count!
All Lake Host volunteers must attend a local training each year. There are also trainings at NH LAKES for Lake Hosts that volunteers are welcome to attend. Here is a link to the trainings.