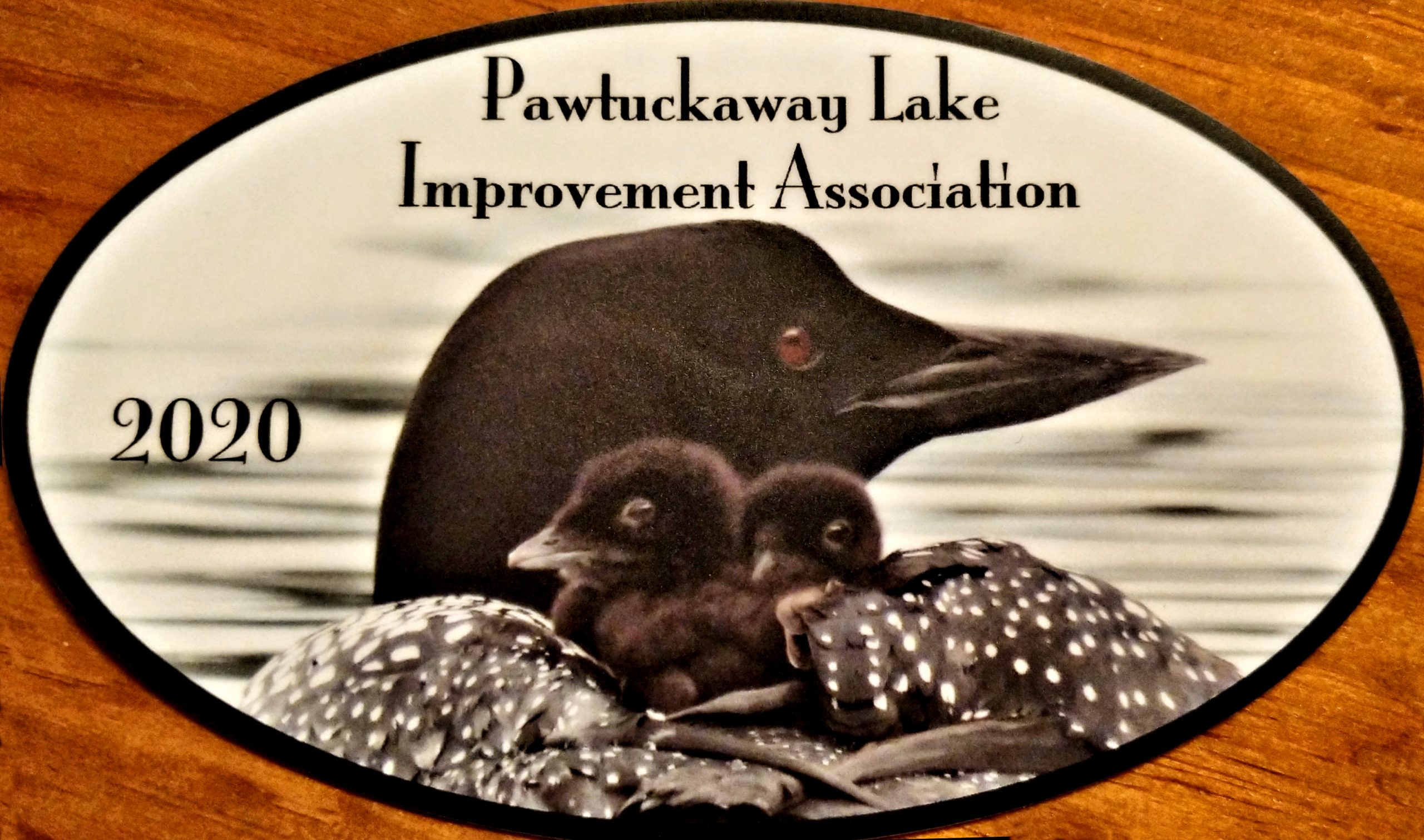 The 2020 Pawtuckaway Lake Improvement Association stickers have arrived! This year's beautiful design features a photo captured by PLIA member Susan Medeiros: the Mama Loon with her chicks, our favorite lake residents.
Lake Association membership starts on January 1st and is good for the calendar year. Membership dues go towards educating the public on the conservation, protection, and improvement of water quality, natural shoreline, wildlife habitat, recreational resources, safety, and natural resources as they pertain to the welfare and interests of Pawtuckaway Lake.
The largest threat to lake health currently is milfoil and the PLIA has taken the lead on locating and eradicating it, scaling up and supporting a network of weed watches, snorkelers, and divers.
Please help support the PLIA by joining or renewing your membership for the 2020 year. It's easy to do online or through the mail, by clicking
here
. You'll be in good company!