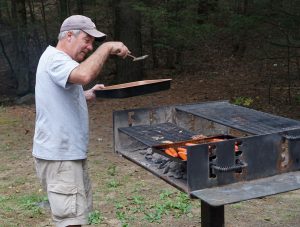 On Sunday, September 26, the PLIA celebrated the accomplishments of its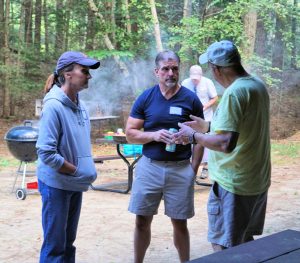 volunteers at a cookout held at the Pawtuckaway State Park Pavilion. We are grateful to Park officials for making the Pavilion available for this event – a beautiful setting, a beautiful day, with beautiful people! Last year, COVID concerns prevented us from holding this annual celebration. That made us doubly lucky that we could gather once again in person to thank the folks who actually bring the PLIA's mission to life.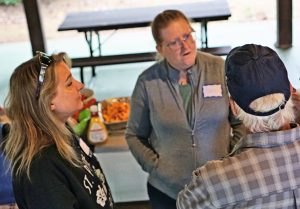 As the saying goes, volunteers are unpaid not because they are worthless, but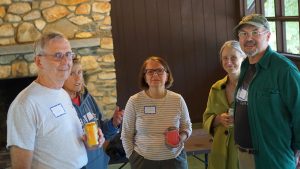 because they are priceless! For the PLIA, the important job of keeping the lake healthy and safe would be impossible without our tireless, and yes – enthusiastic – volunteers. Below are some of the things they do:
Educate boaters about the dangers of aquatic invasive species and how to prevent their spread, thenperform courtesy boat and trailer inspections
Search the lake all season for evidence of invasives like purple loosestrife, phragmites, variable milfoil, and Chinese mystery snails
Mark plants that are located and remove them; with Chinese mystery snails, extract them immediately
Take water samples from the lake and tributaries for analysis in the State's DES labs
Pick up trash along a local roadside strip three times a year
Monitor lake islands to prevent fires and keep them free of litter throughout the season
Collaborate with government and conservation agencies to promote these efforts
Inform the public about best practices for maintaining a healthy lake for recreational use and the benefit of wildlife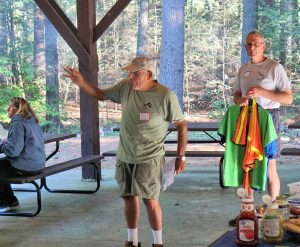 Anyone can be a volunteer, in whatever capacity and however your schedule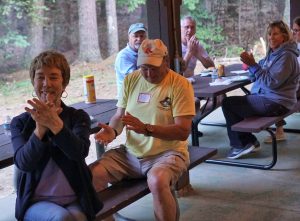 permits! If you would like to join this merry band, please contact our President Steve Soreff at soreffs15@aol.com; 603 895-6120 (H) or 603 568-3202(C). We hope to post photos of you at the cookout next year. And meanwhile, see you on the lake!